Technology & style for a longer lasting better looking window
Upgrade Your Home with Our Efficient Double-Glazed Window Solutions
Whether you want to improve the performance of your home, add property value during a renovation, or reduce your carbon footprint, adopting state-of-the-art double-glazed window solutions is a smart investment to get you started. At UPVC Window Solutions, we can help you find the right glazed window option to replace every window in your home.
Signs You Should Invest in the Double-Glazing Window Trend
Double glazing window technology has become increasingly popular as green construction has captured builders and homeowners around the globe. Here are a few signs that you should invest in this superior window, too:
You are selling your home and looking for surefire ways to add value. Replacing old, outdated, and energy-inefficient features is a simple and economical way to add value to your home. Our UPVC windows look terrific, boast excellent weather seals, and help save energy by reducing heat transfer. All these elements can help your home command a higher sale price.
You want to reduce your carbon emissions. By reducing the amount of energy that you use at home, you can cut your carbon footprint dramatically. Did you know that nearly 87 per cent of summer heat will enter your home through the glass of single-glazed windows and doors? Double-glazed windows can absorb even more heat if they have aluminium frames. Our double-glazed window frames are made of UPVC. The combination of double-glazed windows (which prevent heat transfer) and UPVC frames (which do not absorb heat) allows much less heat into your home during the summer.That will enable you to seek better balance for the environment. You might think, what can one household do? However, the effect of double-glazed windows on your carbon footprint will be beneficial for the environment. Something as effortless as changing the windows can create a better world for coming generations. That will reduce carbon emissions in a modern and stylish manner.
You are tired of expensive utility bills. Air conditioning can cost a lot of money throughout the summer, especially if most of that energy is fighting heat that is leaking naturally through your windows and window frames. Upgrading your windows to UPVC allows your home to set a self-contained climate. You might not even need to run your air conditioning to remain comfortable.
If you need better insulation, it is better to install double glazed windows if you want insulation in your house. It is essential to keep the surroundings warm in the winter and cool all through the summer. To make your indoors weather-friendly, you can add double glazed windows. The windows will prevent the outside cold from reducing the temperature of the indoors. It will again control the heat from affecting the indoors. That will keep the indoors cool in summer and warm in winter.
If you need security in the house, adding double glazed windows will be beneficial. The double-glazed windows have two glasses added to the panes to create a sturdy surface. It is not easy to break such glass, and our double-glazed windows are available with an intelligent locking system that will ensure the safety of your loved ones. It will let you rest assured about the house, especially if you have small kids in the family. Double glazed windows will give you a look and ensure that everyone in the family is safe.
Installing double glazed UPVC Windows will surely beef up the security around the house. The double glass panes make it extremely difficult for anyone from the outside to break into your house. And as we know, Unplasticized Polyvinyl Chloride (UPVC) is a much better and durable product for your window frames and sills. Keeping all these things in mind, it's safe to say that your house would be secured when you install our UPVC windows on your walls.
Double glazed windows will reduce noise. The thick glass windows are made to ensure that outside noises do not disturb your indoor time. It will reduce the amount of external disturbance that enters your home. This feature is beneficial for families with infants. The calm atmosphere will ensure your baby bean is not startled by sudden sounds.
It reduces condensation and that's a pretty good thing considering the amount of humidity in the air around Australia. Our double glazed windows are designed in a way that they keep the temperature of both the internal pane as well as the external one at a similar range. So whether you have installed our UPVC Windows in your bedroom, living room or the kitchen, the condensation on these windows would be minimum.
It is easy to maintain the double-glazed windows as they do not need any unique treatments or care. They are suitable for all sorts of lifestyles and will accommodate a busy lifestyle seamlessly. If you clean the windows once a week with regular glass wipes, their condition will remain good as new for a long time, and you won't be needing replacements anytime sooner.
Double glazed windows are aesthetically pleasing. Whenever we think about energy efficiency and functionality, beauty and aesthetics take a back seat. We have developed a notion over the years that cost-effective and energy-efficient products come at the cost of beauty and theme. However, such is not the case with double glazed windows. They provide a cleaner look and a chic style that can go with any kind of décor. It enhances the face of the property as it looks seamless and stylish at the same time. Double Glazed windows are beautiful and pristine; thus, they add an expensive look to your home. It will give you the modernised look effortlessly.
Double glazing will keep the temperature inside your home consistently 22-24˚c year round without heating or cooling required.
Double glazing will keep the temperature inside your home consistently 22-24˚c year round without heating or cooling required.
With a 10 year warranty and titanium dioxide which prevents frames from fading in our harsh climate our windows are designed to last.
With a 10 year warranty and titanium dioxide which prevents frames from fading in our harsh climate our windows are designed to last.
Fusion welded construction eliminates drafts and water leaks.
Fusion welded construction eliminates drafts and water leaks.
UPVC has 57% salt content so is ideal in coastal areas.
UPVC has 57% salt content so is ideal in coastal areas.
Various glass combinations, combined with the uPVC frame significantly reduce outside noise.
Various glass combinations, combined with the uPVC frame significantly reduce outside noise.
When Buying Double-Glazed Windows, Consider This
If you are thinking seriously about a significant double-glazed window upgrade, consider the various window styles that we offer at UPVC Window Solutions, which include the following:
Awning windows. One of our most popular designs, awning windows feature a top-hinged design that promotes optimal fresh-air ventilation while allowing you to keep the windows open without worrying about rain ingress. Casement windows. Casement windows open outward and have a classic appeal—especially if you love to throw your windows open wide to capitalise on summertime cross-breezes.
Sliding windows. Our double-glazed sliding windows are especially popular for openings onto patios, balconies, decks, and other outdoor living spaces. They have a convenient and easy-to-open-or-close design that makes them a go-to option in many homes.
Tilt & turn windows. are unique in that they function in two ways. The tilt function opens the top of the sash, allowing fresh air to ventilate the room. The turning function allows for them to be opened inwardly, hinging from the side.
Why Trust UPVC Window Solutions Regarding Double-Glazed Window Frames?
Need proof that you can trust in our products for the long haul? All our windows and doors come with a ten-year warranty protection and are built to last for at least 50 years. If you are interested in learning more, contact us today.
We let our performance speak for itself, and our customer reviews confirm the same. It is not about creating products to be sold in the market. However, we design products to suit the needs of our customers and provide solutions for their requirements—our experience combined with expertise results in the products that would best fit our client's demands. For years, we have had satisfied customers who have been pleased with our double-glazed windows and other products offered by us.
Now that you have understood all the specifications of UPVC double glazed windows, it's time to read a few things about us. By doing so, you will be in a better position to make the decision whenever you decide to invest in new PVC double glazed windows.
We Carry Immense Experience
Designing and manufacturing the perfect UPVC double glazed windows takes lots of expertise, hard work and most importantly - experience. And at UPVC Windows Solution, we have years of experience in delivering the ideal PVC double glazed windows. We have undertaken countless projects in Australia for the manufacturing and installation of residential windows. Our team is familiar with all the challenges and roadblocks that may hinder our progress while working on your project. Thus, we are the ultimate double glazed window suppliers in your neighbourhood.
World Beaters In Manufacturing
To supply the best double glazing sliding and awning windows to our customers, we have partnered with one of the worlds' leading manufacturers - Deceuninck. Our ties with Deceuninck helps us to supply only the best UPVC windows and doors to your residential place. Whenever you buy products from us, you receive elegant design and timeless appeal. Indeed, we are regarded as one of the most prominent double glazed window suppliers in Australia! Product & Installation Warranty
Product & Installation Warranty
No one likes to invest in products or services without the assurance of a warranty, do they? Our UPVC double glazed windows come with installation and product warranties. Every product that we deliver is following the AWA Industry Guide. So, you can expect top-quality and hassle-free installation at your residential apartment. On the other hand, you receive a 10-year warranty behind double glazed awning, sliding & tilt windows.
You can see our commitment towards the delivery of the best services and product to our customers. So, why even bother looking at other double glazed window suppliers when you have UPVC Windows Solution in front of you? Call us today!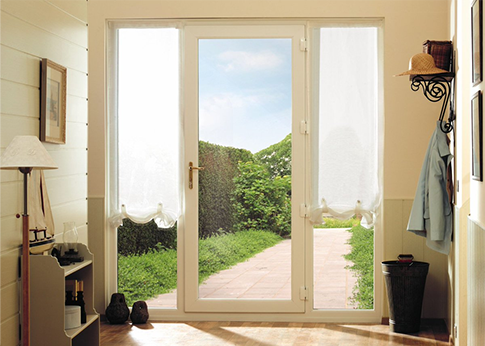 Awning Windows
An ever-popular top hinged window that winds out for ventilation while minimizing any rain ingress when opened.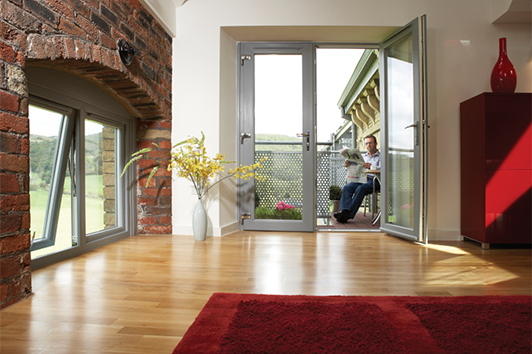 Fixed Windows
One fixed panel and one sliding window sash. Also available in centre-opening configuration.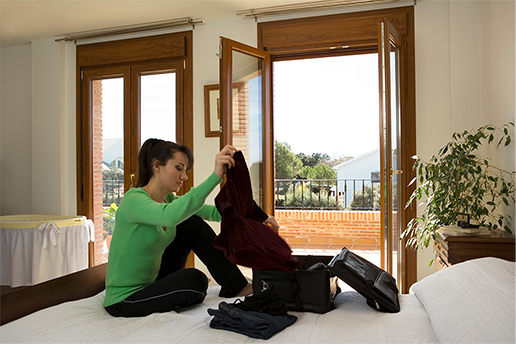 Casement
Our classic outward opening window that hinges out to best capture any cooling breezes.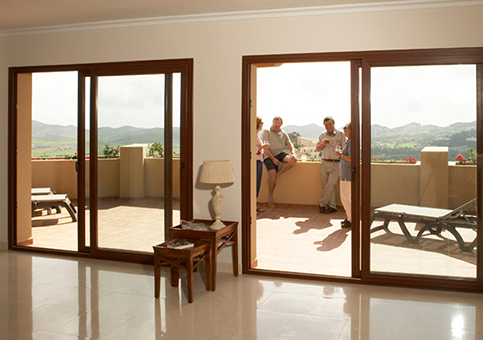 Sliding Windows
A perfect solution for windows opening out onto walkways or patio areas.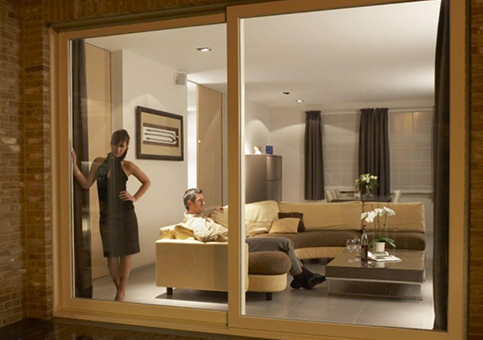 Custom Windows
Looking to create something truly unique? Work with our experience team for a custom design window.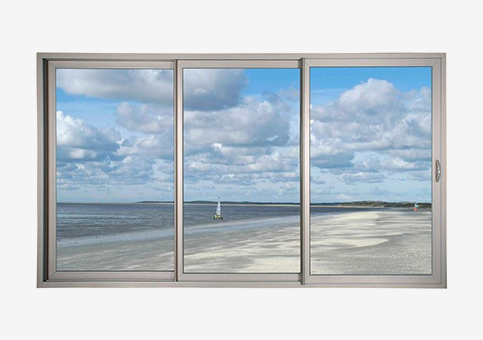 Tilt & Turn Windows
Experience the state of the art European style window, offering unsurpassed security and highly efficient weather-tightness.